Sustainability Reporting: what, when and how?
Sustainability Reporting: what, when and how?
A flood of EU regulations is coming towards European companies about sustainability reporting. It is very hard for companies to comprehend what needs to be done to comply. It is, however, obligated to more than 50.000 companies in Europe. This whitepaper helps companies to understand how they can best comply with all these EU regulations. The whitepaper was written in cooperation with Kees Kerstens & Nina van Rijn from Salacia Solutions.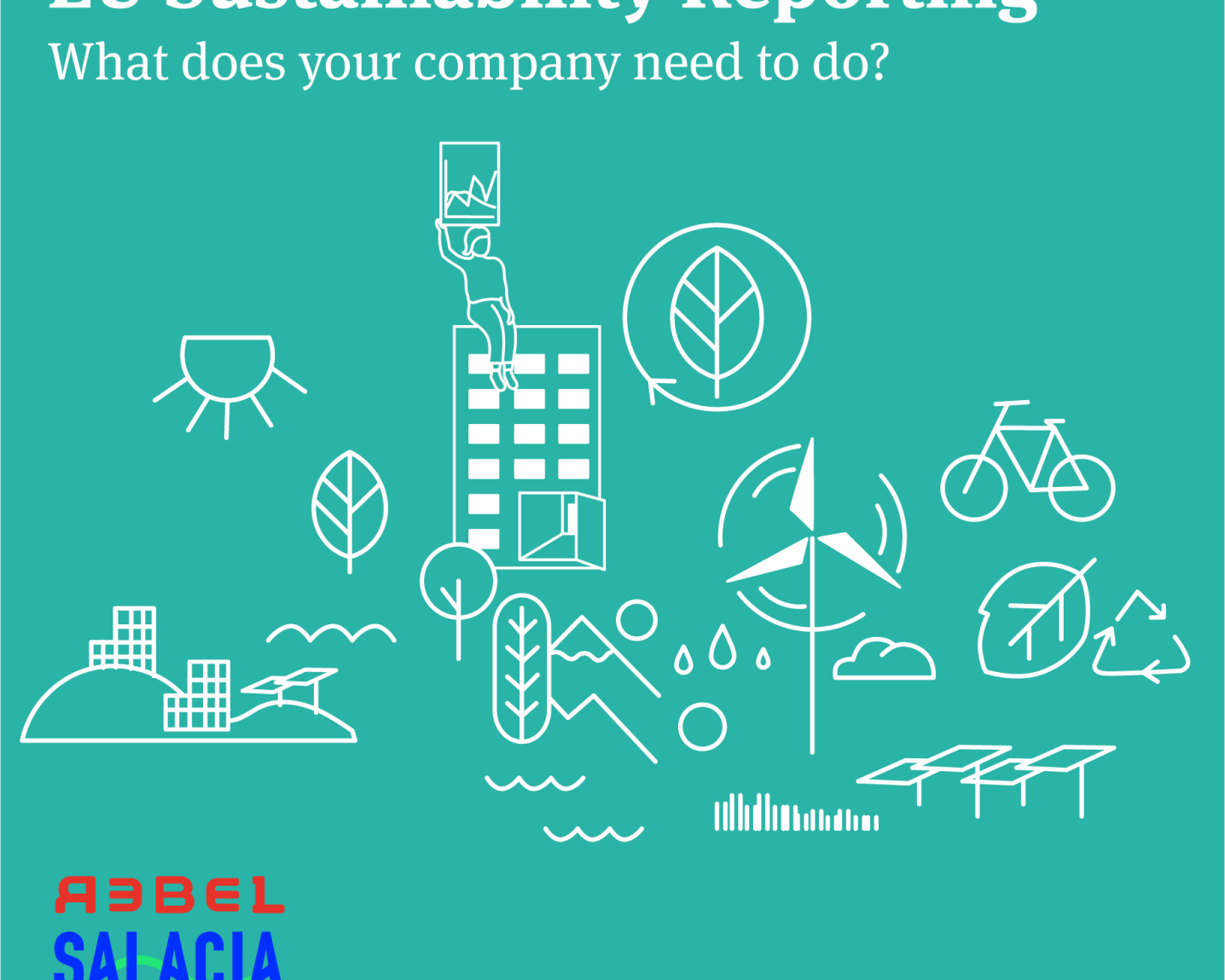 Challenge
As of last March 2022 all financial market participants have to comply with the Sustainable Finance Disclosure Regulation (SFDR). Soon, also the Corporate Sustainability Reporting Directive (CSRD) enters into force. 1000 pages of legal text explain to the companies what needs to be done. This puts a big pressure on the resources of a company to gather information, assemble the report and verify the data.
Reporting as a tool to invest in sustainability
In working with both public and private parties, Rebel and Salacia see the need for data and transparency. This need becomes especially transparent in the value chain, as scope 3 emissions often are unclear. All the data collected by companies to comply with the directives can be used to the benefit of the company. The transparency can help companies with their investment choices and can help to prove emission reduction.
Rebel & Salacia believe the reporting obligations are an opportunity for companies on their road toward zero emissions. To help companies understand this opportunity, we share the most important EU regulations and their workings in a whitepaper. Please have a look at the infographic or download the whitepaper via the link below.
Next steps
This whitepaper is the first step from Rebel to offer companies the tools to make sure their sustainability reporting is not only a burden they need to comply with, but that the sustainability reporting has a positive impact as well. Keep an eye out on this page to make sure not to miss the upcoming articles, including a roadmap for companies to help them both comply to the EU Regulations and use their sustainability reporting for good!
Download the whitepaper here.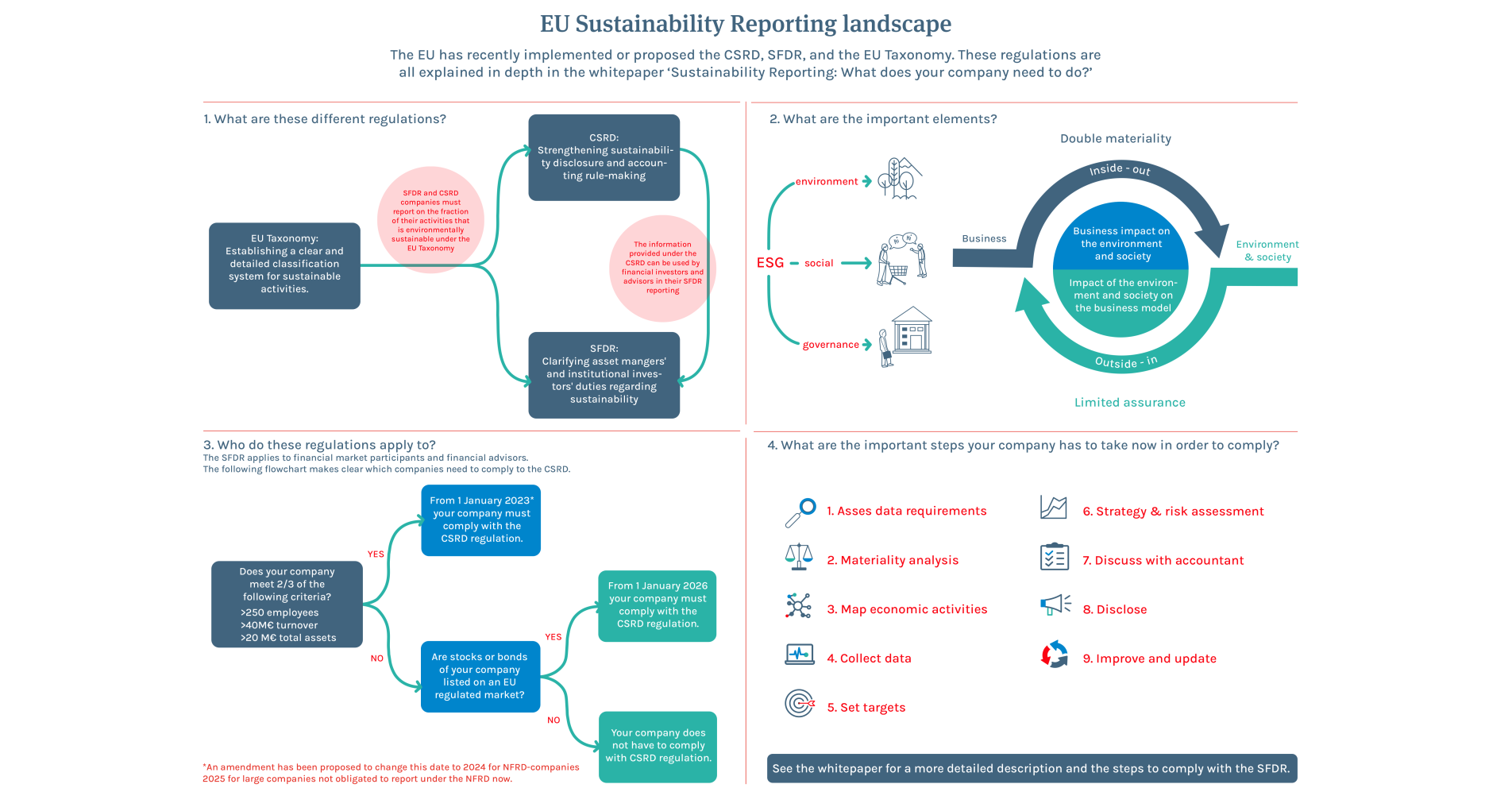 Impact
With this whitepaper 50.000 companies are better equipped to prepare for the upcoming sustainability reporting legislation.