Feasibility study for a waterbus system on the Rhine
Feasibility study for a waterbus system on the Rhine
The growing volume of traffic in the Cologne metropolitan area is putting tremendous strain on the available road and rail connections. The River Rhine forms a natural barrier that cuts through the heart of the city. This makes the river part of the problem - while it can also be part of the solution.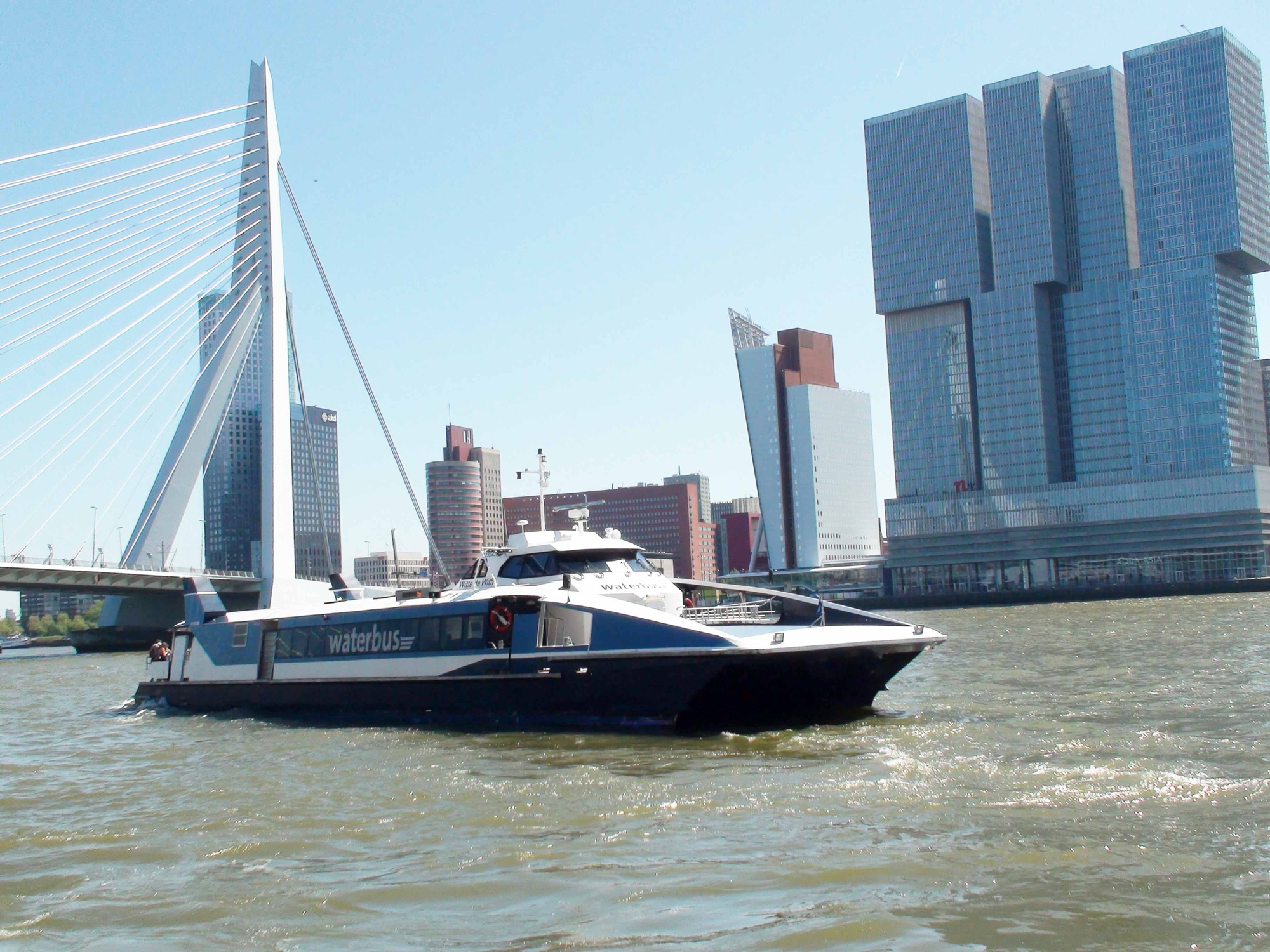 The challenge:
To devise a solution, we are working with our partners PTV, TTK, and APPM to analyze the potential of a waterbus system linking Cologne, Leverkusen, and Wesseling. This analysis is taking the form of a feasibility study into transport, technical, and operational factors. Sustainability is key: the waterbus system must be powered by renewable energy sources.
The approach
The aim is to provide a basis for political decision-making and to elucidate the conditions for operationalizing a waterbus system, along with identifying the consequences in terms of transport and finance. Rebel has extensive experience with the introduction of waterbus systems and their operational issues. Projects include economic analyses for the new waterbus system in Antwerp and consulting on public procurement procedures for waterbus passenger transport in Rotterdam.
Thanks to our extensive expertise in conducting economic studies into environmentally-friendly transport systems and their implementation, we are now contributing to the development of a future-proof and sustainable waterbus system in the Wesseling-Cologne-Leverkusen region.
Impact
Creating an innovative, sustainable transport solution in the Cologne metropolitan area.