Advice on the Gerald Desmond Bridge Replacement Project
Realized in United States
Advice on the Gerald Desmond Bridge Replacement Project
Rebel advises the US Department of Transportation's Build America Bureau (BAB) on the creditworthiness evaluation and loan negotiations for the Gerald Desmond Bridge Replacement Project in Port of Long Beach.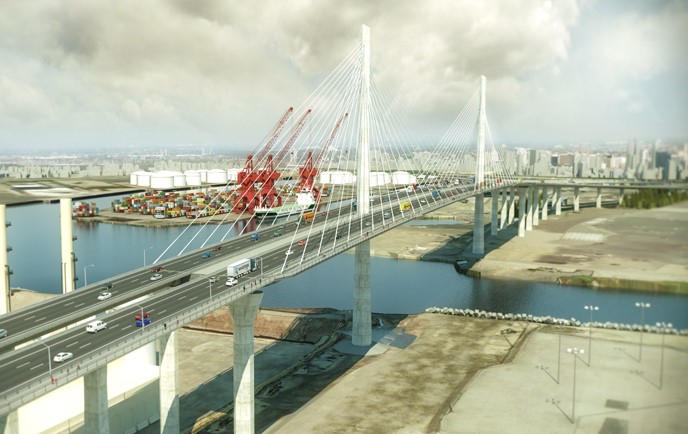 The challenge
The replacement of Gerald Desmond Bridge is an important infrastructural development that will allow for better vehicular traffic flow, while also enabling the passage of larger vessels in the inner port area. Due to substantial cost overruns, an additional $145M TIFIA loan is required to enable finalization of the project.
The approach
To support the project we perform a creditworthiness assessment by conducting due diligence to evaluate the various risk factors that can influence the project, both during construction and the operational stage. To strengthen the creditworthiness of the transaction we assist BAB in its negotiations on the loan's repayment structure, credit features and other loan terms.
In support of our analysis and the negotiations we assess various sensitivities to ensure the complete and timely repayment of the proposed TIFIA loan, even under downside scenarios.
Impact
Enabling completion of a major project for US trade infrastructure.