Medior consultant ports & logistics
Are you interested in ships, ports, international supply chains and global trade? Join the Ports & Logistics team as a medior consultant.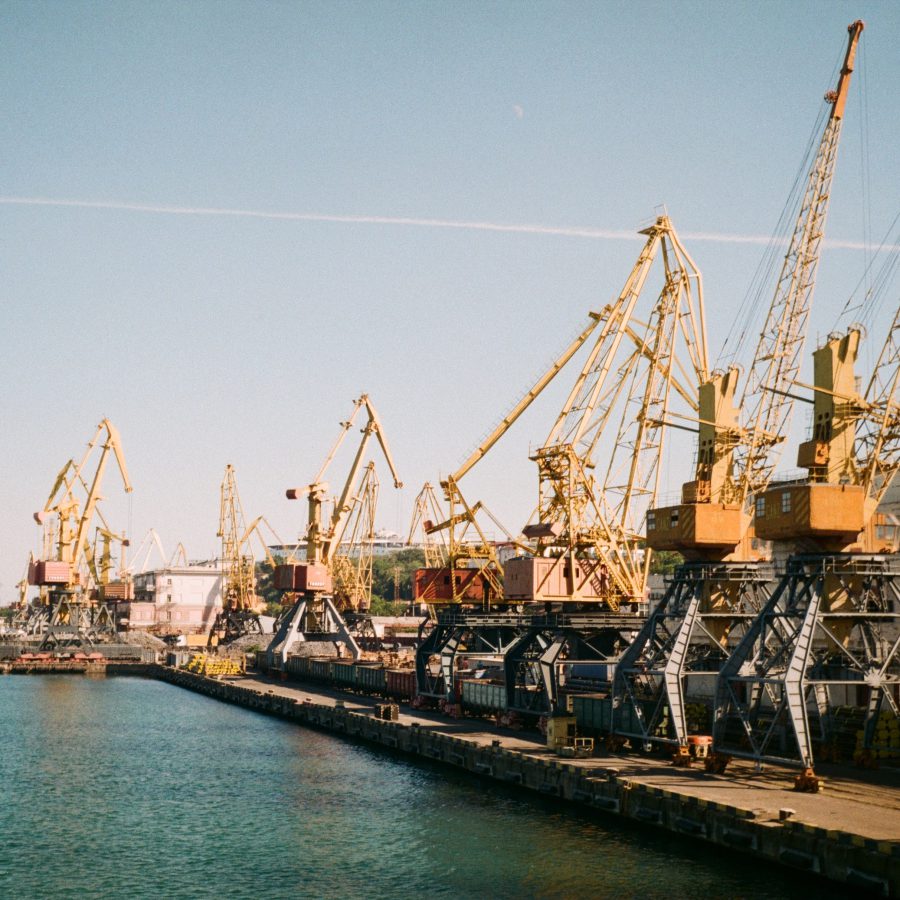 Do you have several years of relevant work experience in the field of (transport) economics? Are you fascinated by the world of world trade, ports, and logistics? Do you enjoy working numerically at the intersection of economics, technology, and strategy? Rebel is looking for a new colleague who enjoys working on challenging and international social projects.
Rebel Ports & Logistics
The role
In this role, you will provide strategic advice to public and private clients by conducting market studies, commercial due diligence for port-related transactions and technical and economic feasibility studies. You will also contribute ideas on how the ports and shipping sector can become greener. About half of the time you work for clients in the Netherlands and Belgium, the other half for clients in the rest of the world. Besides advising the various port companies, you will also advise major players within the ports such as terminal operators, shippers, investors, and financiers (such as infrastructure funds and IFIs).
You will also work closely with the other teams within Rebel and together you will be able to create extra value by combining our financial-strategic knowledge, experience with infrastructure projects, and our Rebel way of working. This position is for the team in Rotterdam. In addition, we operate flexibly as a team together with our colleagues in Antwerp.
Check out out website for more information about the team: https://rebelgroup.com/en/markets/infrastructure/ports/
We are looking for the following profile
You have
A completed Master's degree in technical and/or business economics and you have quantitative affinity.
Gained experience (3 – 5 years) in the financial-economic field.
Strong interest in ports & shipping and logistics as well as current challenges, at home and abroad.
The drive and knowledge to do complex quantitative economic studies independently.
An interest in data processing and programming.
Because you work with international clients, strong English language skills are a must. If you also speak German, French, or another language, that counts as a plus.
What we can mean for you
We offer
A work environment where entrepreneurship, creativity, analytical thinking, social commitment, collaboration, eagerness to learn are hallmarks.
Work on a variaty of projects with social relevance: from feasibility studies on CO2-free shipping to calculating the economic impact of shore power, the elaboration of the sustainability strategy for a major container terminal operator and the development of a hydrogen hub in the Netherlands.
Competitive compensation for your quality. Combined with good benefits and the opportunity to eventually become a shareholder.
The opportunity to follow a training program at Rebel Academy, the chance to grow further or even to set up your own Rebel company.
A small, informal, cross-border team within a larger global Rebel network.
'No change without a Rebel'
Rebels work on the issues of the future in infrastructure, renewable energy, mobility, logistics, sustainability, transportation, urban development, healthcare, and the social sector. We create impact, not only as advisors but also as investors. Because those who believe in their advice co-invest. Committed to creating change, we also initiate and realize our own projects.
Rebel has succeeded in acquiring a unique market position in advising on financial and economic issues, including PPP and project financing for real estate, infrastructure, and renewable energy.
Are you interested?
Would you like to know more about this vacancy? Or are you interested, but do you not (yet) fully meet the profile? Feel free to contact Johan-Paul Verschuure at +31 6 15351299 or at the mail address below.
You can also send a CV and short motivation directly to Johan-Paul.Verschuure@Rebelgroup.com.