First energy-neutral highway to be finished year early
Realized in The Netherlands
First energy-neutral highway to be finished year early
Every day during rush hour, the A6 highway near Almere would turn into a parking lot. Another major problem was that the highway formed a barrier between Almere Stad and Almere Haven. High time for a new direction.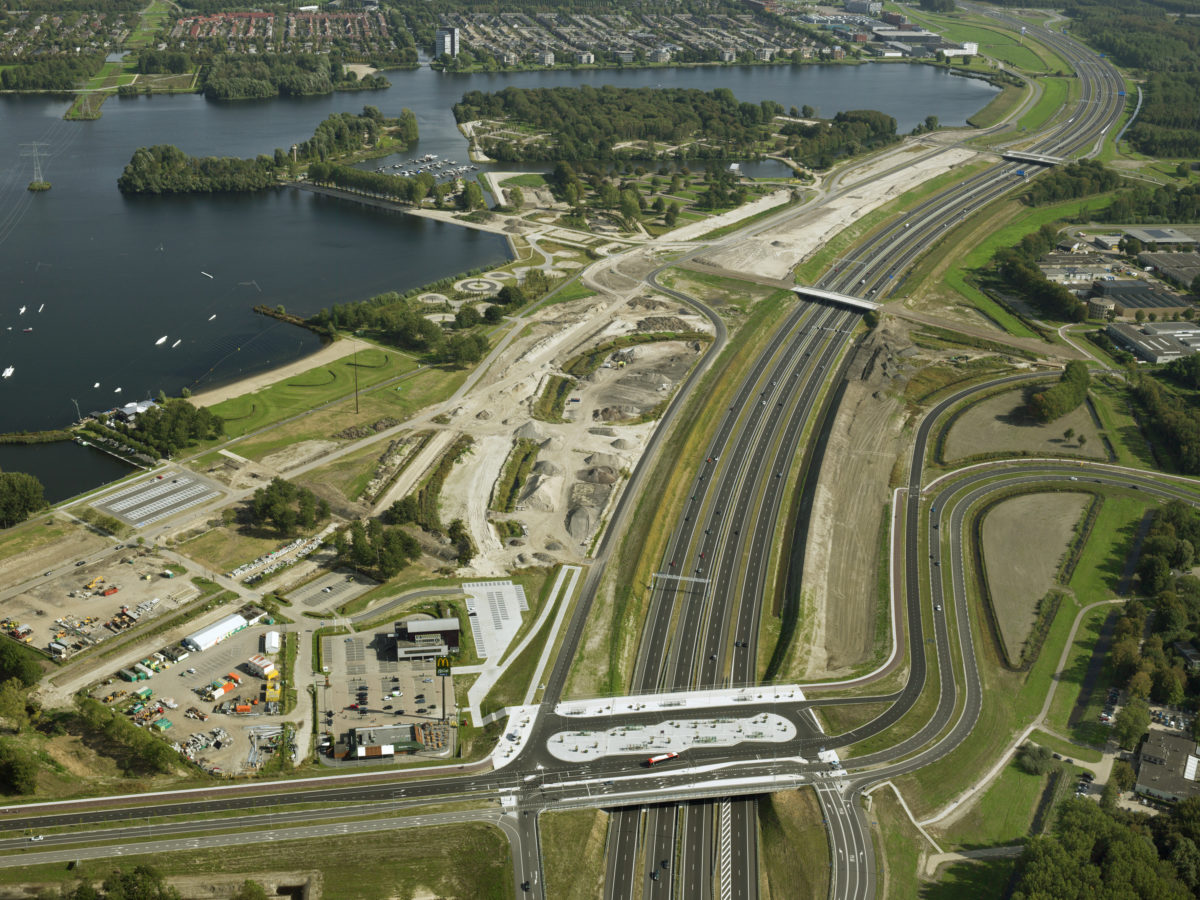 The challenge
By lowering the A6 and doubling its capacity, both issues would be resolved. And thanks to the addition of a large solar park, the new highway would become energy-neutral too: all the energy it used would be generated sustainably. There was one caveat, though: the construction work had to be carried out without obstructing traffic and with minimal inconvenience to the surrounding area.
The approach
After submitting its proposal, Rebel remained involved in the project's realization. Using our public works experience, we brought together the client, the contractor and local residents. This led to a number of progress meetings, dubbed 'blik-onder-de-motorkap-sessies' (Pop the Hood sessions).
During these meetings, the people involved talked very openly about the project's progress, sharing their concerns and pitching possible improvements. The result? A plan that ensured that the new-and-improved highway would be finished a year ahead of schedule.
Impact
Daily traffic jams affecting many thousands of road users solved one year early.