A winning plan to reinforce the Afsluitdijk
Realized in The Netherlands
A winning plan to reinforce the Afsluitdijk
The Afsluitdijk is a fine example of Dutch water engineering that helps protect the Netherlands from the North Sea. The challenge was to submit the winning plan for the project to reinforce the Afsluitdijk, which will ensure that it can withstand the consequences of climate change. And it was an enormous challenge, especially given the complexity of the project and the fierce competition for the tender.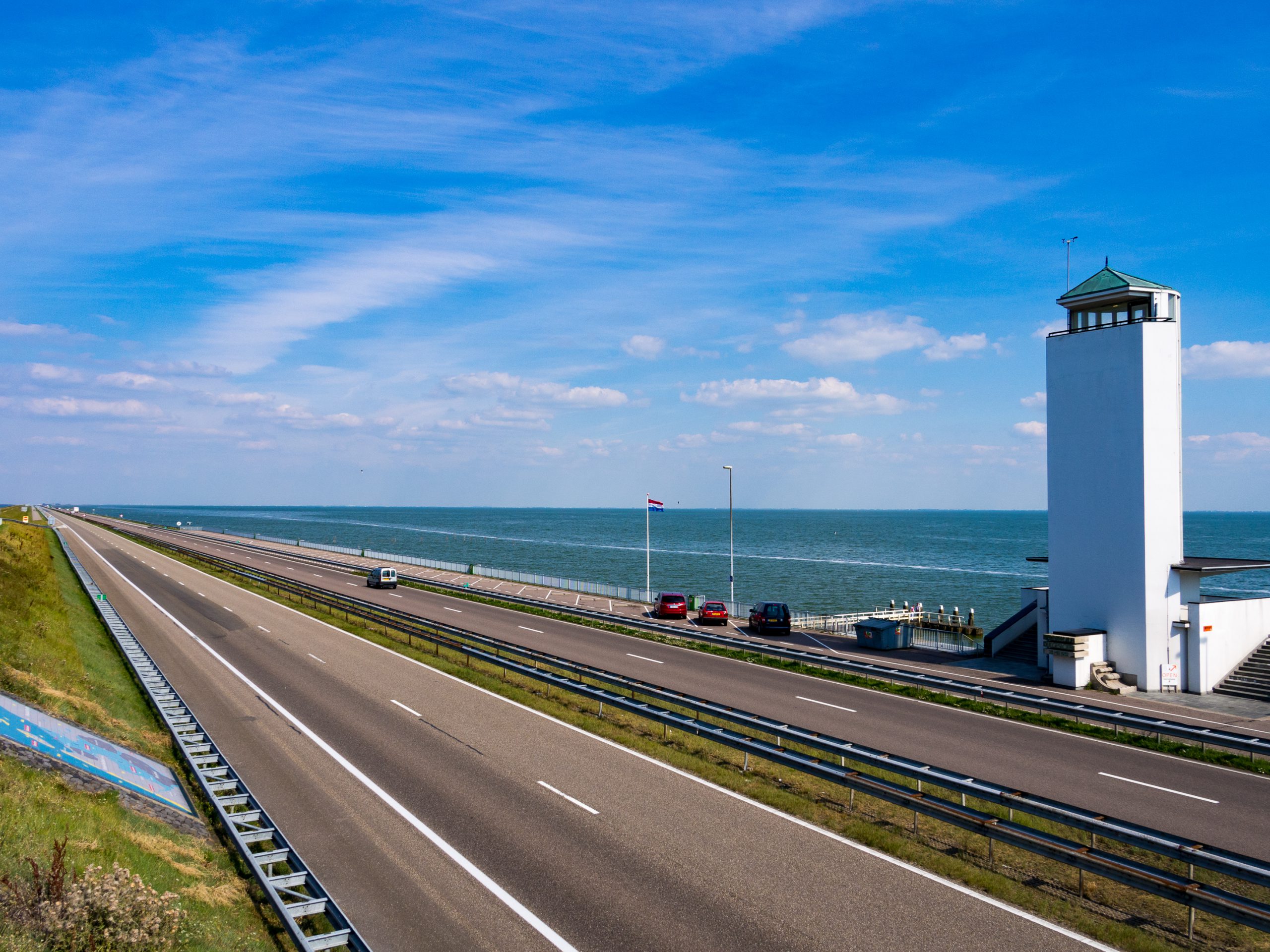 The challenge
Rijkswaterstaat, the Dutch Ministry responsible for water management and public works, organized a tender for the design, construction, financing and maintenance of the newly reinforced Afsluitdijk by means of a DBFM contract. As the Levvel consortium, we and our partners Van Oord and BAM took up the challenge of devising the plan with the best price-quality ratio. And we succeeded. We were selected to implement the project.
The approach
Rebel was involved in many aspects of the project. During the construction phase, Levvel will be responsible for financing the work. As a shareholder in Levvel, we provide 8% of the equity. In our role as financial advisor, we have also arranged the outside capital required by Levvel by involving a number of banks in the consortium under the most favorable terms.
We were also closely involved in discussions with Rijkswaterstaat to provide added value to the plan. Levvel's plan has been designed to integrate risk management, the utilization of opportunities, sustainability (sustainable construction and energy neutrality) and the smart application of proven technology.
Now we have reached the implementation phase. Work has started in spring 2019 and will be completed in 2023. This will be followed by a maintenance period of 25 years.
The project represents a net cash value of approximately €550 million. After the Limmel flood lock, the Beatrix lock and the A6 Almere highway, this is the fourth project in which Rebel has been involved as a consultant and investor. We were also recently awarded a provisional license for the A16 highway project in Rotterdam, where we took on the same dual role.
Project team:
Jeroen in 't Veld (contact person)
Hidde Siemonsma
Ernst Janzen
Irlen Janssen
Impact
Reinforcing the Afsluitdijk means that it will be able to withstand the kind of storm that occurs only once every 10,000 years.