Making South Africa's energy transition work for everyone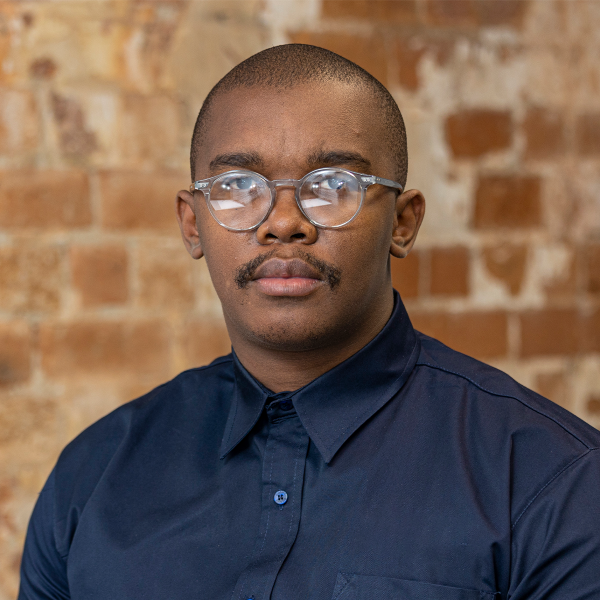 This year, Mthokozisi Ndlela (28) joined the Rebel team in Johannesburg, where he focuses on sustainability issues. Can the energy transition in South Africa go hand in hand with economic growth? 'Renewable energy technologies don't always require a lot of human capital. People fear being left behind.'
Could you tell us a little bit about yourself and how you got to working for Rebel?
Mthokozisi Ndlela: 'Last year, I was looking for an opportunity to expand my experience in research, strategy advisory and consulting work. I previously worked for an innovation accelerator and a sustainability consulting firm in Durban, on South Africa's east coast.
'I wanted to gain further experience and insights in the field outside of South Africa, and get more exposure to the region. I came across a vacancy at Rebel and applied. Since the beginning of this year, I've been stationed in Johannesburg.
'The reception at Rebel in Joburg has been great. There are about eight of us, and everyone is very supportive. We all have our own expertise, but we collaborate a lot.'
What kind of projects have you been working on?
'Among other things, I've been working on a growth strategy for the local aviation industry. We are looking at what the future of aviation could look like, the impact of technological shifts, innovation and climate change and what part sustainable aviation fuels will play. We also do a lot of advisory work for public entities around the country, putting in bids around electric mobility and green energy, for instance.
'My focus is on public policy and coming up with workable solutions, mostly on sustainability issues. The bulk of my experience has been in the area of climate change, the energy transition, mitigating emissions and balancing that with our country's socio-economic development needs.
'I'd like to contribute to our country's sustainable future and development by helping find innovative policy solutions.'
Where does your interest in sustainability come from?
'Exposure through work has sparked my interest and made me want to understand climate change. I'm especially passionate about the green economy and promoting energy efficiencies, for instance. I've been involved in advising municipalities on their energy management systems: tracking and monitoring their internal energy consumption to identify opportunities for reduction.'
'This is also how I got to do research into the Just Energy Transition (a transition to low-carbon energy sources beneficial to everyone in society, ed.). We know an energy transition is inevitable, but in South Africa many people are economically reliant on carbon-heavy industries. Transitioning may pose a risk to their jobs and the country's growth. The poverty rate in South Africa is high, as is unemployment. A just energy transition is about making sure that no one in the value chain is left out.'
What are some challenges specific to South Africa right now?
'Currently, the country is experiencing an energy crisis in which there are shortages resulting in load-shedding (stopping the supply of electricity for a period of time, because demand is greater than supply, ed.). There is a need for immediate solutions.
'South Africa is still largely reliant on coal-fired power stations that generate electricity. Progress has been made, in part through renewable energy projects. But transition to clean energy is going to take a long time, especially with the current crisis. There's a lot of investment from the government, but the shift will be gradual. South Africa has a lot of mining communities. What happens to them if we move away from coal altogether?'
What opportunities do you see in this field?
'There are innovative ways to utilize both existing energy sources and renewable ones. The question is whether we can find a workable energy mix that reduces emissions, while allowing us to develop.'
'We also need to look at accessibility. Most households cannot afford solar technologies and don't know how they work, or what their benefits are. We have an opportunity to educate people on the potential of these technologies and find ways to make them accessible, so to speak, to your ordinary Themba in Soweto (a township, ed.).
'Lastly, we have to stimulate innovative ideas that foster sustainable growth, create employment and reduce poverty. Renewable energy technologies don't always require a lot of human capital. People fear being left behind.'
Interviewed and written by
Tim Igor Snijders