Closing the funding gap for Africa's infrastructure needs
infrastructure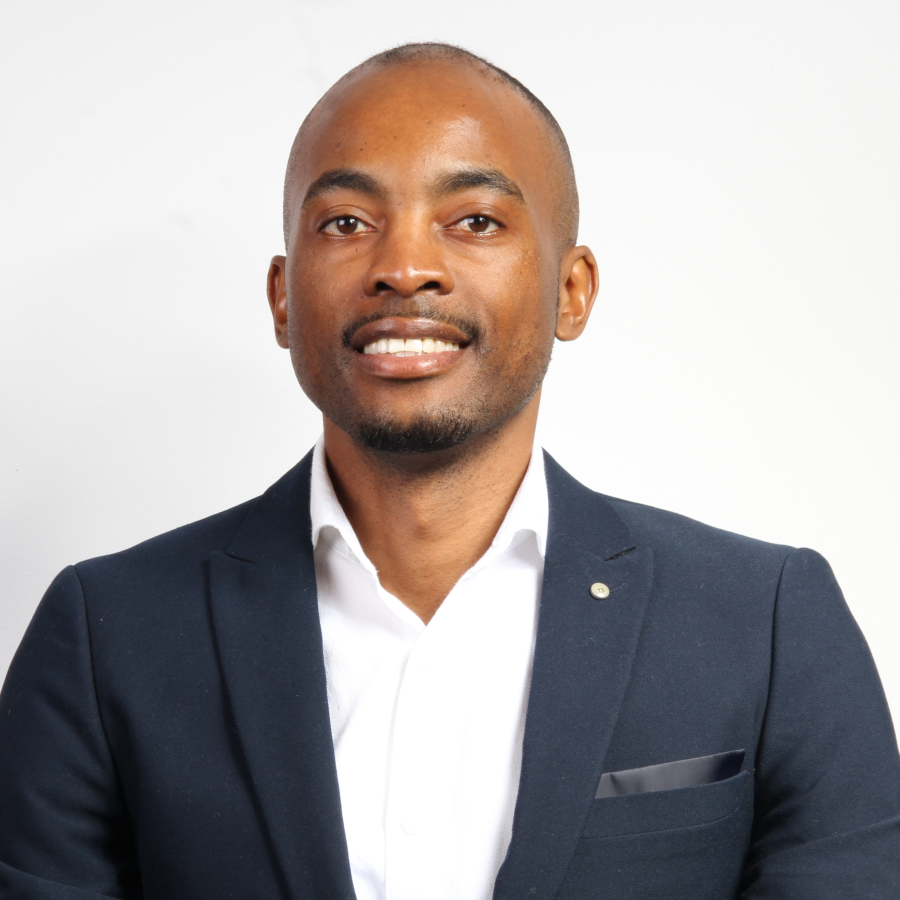 Closing the funding gap for Africa's infrastructure needs
Africa has an excellent opportunity to go green
Earlier this year, Zimbabwean Arnold Musadziruma (33) joined Rebel South Africa, where he's helping to find financing solutions for Africa's ambitious infrastructure projects, among many other things. Arnold tells us about his current projects, drive and commitment to service.
Hello, Arnold. What kind of projects have you taken on, since joining Rebel at the start of the year?
'I've been somewhat of a jack-of-all-trades. I have been working on an economic model, feasibility studies, and assisting with local projects in the public sector. The exposure to different areas has been invaluable to me, given that I had no prior experience in consulting.
'For a project around export-oriented green hydrogen trade in Tunisia, I am currently quantifying the socio-economic benefits from the export value chain. I am also assisting with a feasibility study for the design and operationalisation of the African Union's AUDA-NEPAD development fund, which is looking to narrow the funding gap for its flagship projects.
'All these projects are helping me to figure out where my strengths and core interests lie.'
What does your professional background look like and how did you come to work for Rebel?
'Growing up, I always had a keen interest in numbers, reading, and expanding my knowledge. I looked for patterns in everything. Finance seemed like a natural fit. After finishing my master's degree in business finance from the University of KwaZulu Natal, I ventured into investment banking. At a boutique investment banking firm in Johannesburg, I focused on mergers & acquisition transactions. Later, I moved into the fintech space, working for a mobile technology solutions company.
'Still, I felt I needed to challenge myself further, to grow and work in a space where I could have a wider impact. When I came across a Rebel advert on LinkedIn, I was instantly drawn to the name and the slogan: 'No change without a Rebel.''
What drives or motivates you in your work?
'It's important for me to do work that makes meaningful change. I've seen the difference Rebel's projects have made in developing countries across Africa and this inspires me on a daily basis. As Mahatma Gandhi once said, 'The best way to find yourself is to lose yourself in the service of others.'
What challenges and opportunities do you currently see in your field?
'I haven't specialized in any one area yet, but I've developed a particular interest in African infrastructure financing. The continent has a lot of potential, with a growing young population and many natural resources, such as minerals and land. But to fully realize that potential, investment in infrastructure is critical.
'Globally, almost 14% of GDP is invested in infrastructure, but with a growing world population, increased urbanisation and economic development, this simply isn't enough. The funding gap for major infrastructure projects is expected to reach $68 billion to $108 billion annually in Africa alone. A lot of work needs to be done in order to make these mega projects bankable and appealing to private investors.
'At the same time, building new infrastructure in Africa is an excellent opportunity to go green, considering the need for climate change mitigation and adaptation. I think the continent could become a global center for green infrastructure.'
What do you hope to achieve as part of the Rebel team?
'I'd like to hone my skills and learn new ones. I hope to contribute to lasting positive change by working on projects that not only solve complex problems, but add value to communities. Rebel's interdisciplinary approach, drawing on diverse perspectives to find the best possible solution, deeply resonates with me.
'When Rebel consults on a project, it doesn't just tell the client what it wants to hear. It offers the best advice, regardless of the consequences. I'm excited to do the same and to collaborate with experts across different fields while offering my own unique insights.'
Lastly, what do you like to do when you're not working?
'I enjoy being in nature. I like hiking, fishing, camping and game drives. I also enjoy reading books, particularly about personal development, leadership and personal finance. I'm active in my local church as leader of a life group, in which people meet up for fellowship, to connect and grow together.
'In the future, I hope to travel a bit more, to learn about people and their different cultures. I am planning to go to Thailand in October.'